I build brands that are meaningful, dominant and memorable.
There's only one chance to make a first impression. I'll make it a good one.
I'll take your brand from the very basics to a dominant digital force.
A brand consists of many parts, but the visual part mainly comes down to a simple, powerful logo, a great color scheme and fitting typography. I make sure all of the elements embody your brand perfectly.
The more intangible parts of your brand, such as your message, your personality and the emotion behind the brand, matter. I'll help you capture them, channel them and display them with purpose.
I offer all inclusive branding solutions. Even when it comes to naming your new brand, if you need help, I'm here to guide you on every step of the way. Together, we'll take an idea and forge it into the professional brand your business deserves.
I'll help you position yourself as an authority in your field by making sure your brand is...
custom, personal and distinct
.
Branding is useless if it isn't tailored exclusively to the client. Your business, your needs and your wishes are unique and pre-made solutions can't express that properly. Anything I create for you will be made exclusively for you and your business.
in line with your target audience
.
What your audience likes matters. They are your customers after all. Good design is based on empathy and I focus on creating brands that fit both your and your users' expectations and wishes.
interesting and eye-catching ✦
The whole point of branding is standing out in a positive light to your audience. I design things that follow all of the most important design practices while staying just different enough to be unique and attractive.
Your new branding has to look amazing on more devices, resolutions and types of media than ever before. I achieve this by creating a minimalistic, clean design that looks good no matter how and where you use it.
For bigger businesses that need a simple way to ensure consistency in their visual communication. Brand guidelines let every member of the team know exactly how to use your logo, colors, fonts and other brand elements.
Often, packaging is just as important as what you're selling. It increases desirability and perceived value and it helps you justify a higher price. I'll make sure customers instantly recognize the quality of your product or service.
Printed media may not be as popular as it once was, but that just creates an amazing opportunity for those willing to combine it with their digital content. A good magazine or book will never go out of style.
Website design and development.
Having a website is no longer a luxury, it's a necessity. I design and build websites and online stores that will elevate your brand to new heights.
Coaching, consulting and workshops.
Sometimes, you just need some professional advice. I offer consulting regarding any design issues you might run into, starting with a thorough inspection and ending with a detailed analysis and advice on how you should proceed.

I also offer workshops and coaching that will teach you or your team how to use the necessary tools to design the material you need yourselves.
I come highly recommended.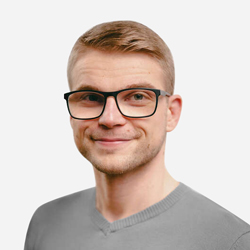 Tim was the perfect match for us. We had an amazing experience because he helped us with the graphic design, technical setup, and overall suggestions in a really short time. I am very satisfied with his approach and work!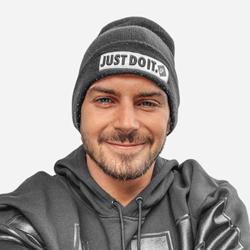 ''very reliable and honest''
I just love working with Tim. He is very reliable and honest about deadlines when it comes to getting s**t done. What I loved most was his ability to listen & provide feedback accordingly.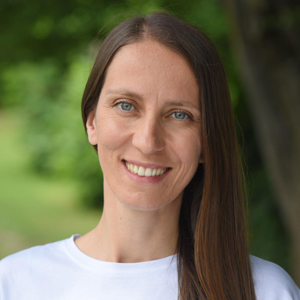 ''very reliable, punctual and full of knowledge''
For us, Tim was "all in one". Very reliable, punctual and full of knowledge. Tim is simply a part of our team forever 🙂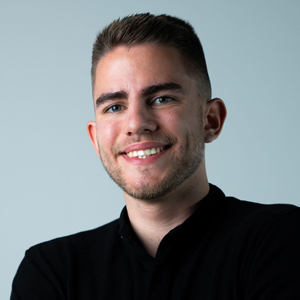 ''takes the time to explain things to me''
I truly appreciate that he takes the time to explain things to me, which allows me to be more creative than I would otherwise be, as I understand the concepts. I recommend Tim to anyone in need of top-notch web design services.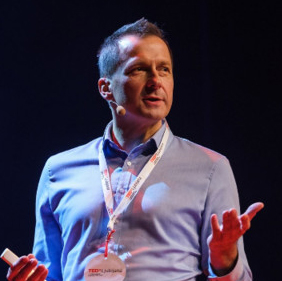 We were having some problems with the build quality and the responsiveness on several of our websites. Tim conducted an internal workshop for our team and offered very good consulting that solved our problems. Now our team can make great pages on their own.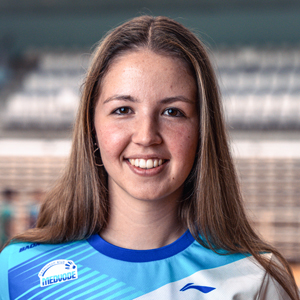 ''always gave me great advice''
Since our old website was very outdated, we encountered many complications while creating the new website, which Tim solved with distinction. He always gave me great advice, while at the same time he took into account my ideas and wishes. I'm really happy I could work with him.
Representative of badminton club Medvode
I use and combine the best tools available to design amazing brands.